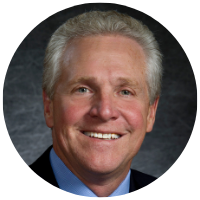 Bill is an accomplished executive with a strong background in all commercialization phases of agricultural technology companies. He joined Harpe BioHerbicide in 2020 following his retirement in 2018 from the Noble Research Institute, LLC, and the Samuel Roberts Noble Foundation, after leading both organizations for the previous seven years. Prior to his roles at the Noble Research Institute and Noble Foundation, Bill spent 18 years with the Bayer Group, with roles starting in animal health marketing, rising to become the North American president and CEO of Bayer CropScience LP in 2006, a position he held through 2011.

Bill serves on the boards of many prestigious companies in the agritech space, including Wilbur-Ellis, the Soil Health Institute, Trace Genomics, Inc., and Anuvia Plant Nutrients. He also serves as an industry advisor to the board of MicroGen BioTech. Bill has previously served as a board member and chairman of the executive committee for CropLife America, a board member for Passage Home, a Raleigh, North Carolina-based nonprofit organization, the National Wild Turkey Federation and Mercy Hospital of Ardmore, OK, Farm Foundation and a steering committee member for the North Carolina Agriculture Biotechnology Center.

Bill received his Bachelor of Science degree in agricultural economics from the University of Missouri in 1980 and proceeded to gain experience in the industry through agriculture retail, agricultural lending and animal health.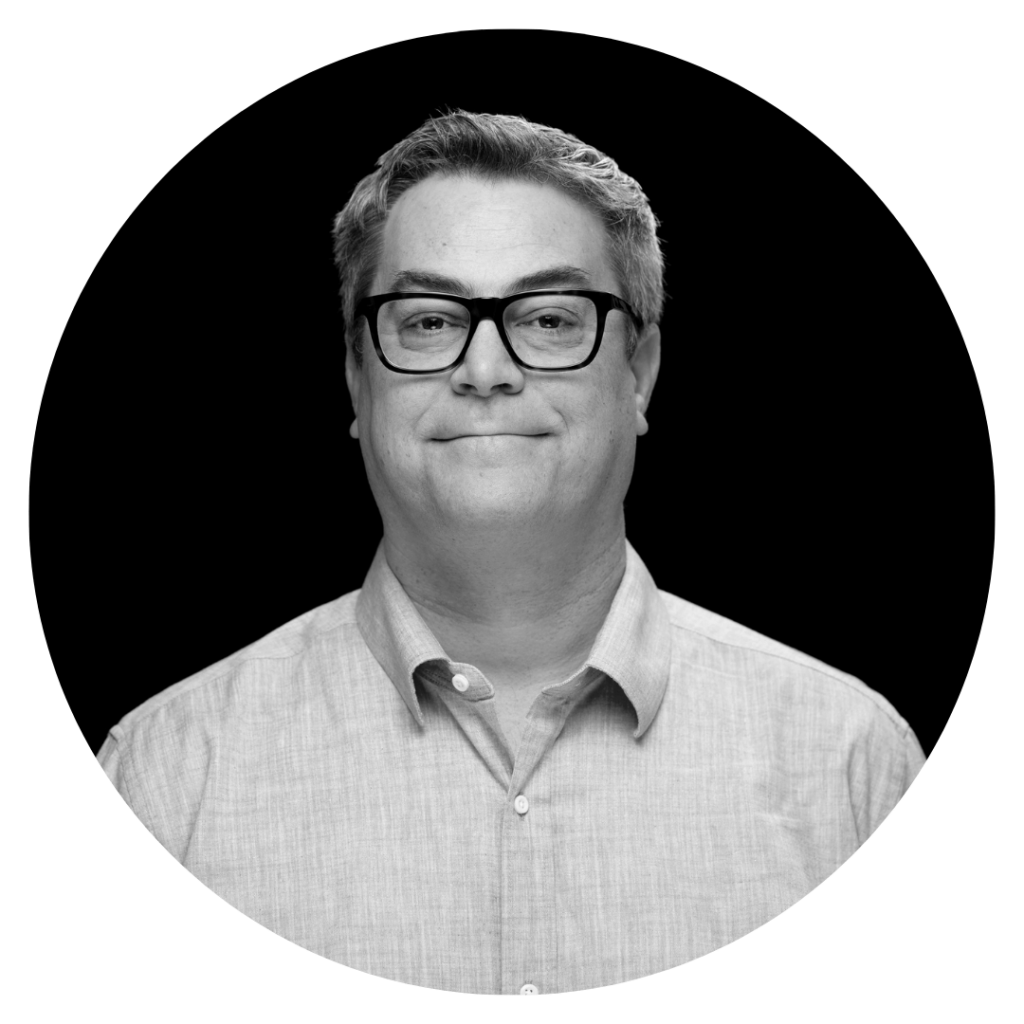 Chad Brommer, PhD, an award-winning and well-published scientist, is the Chief Technology Officer at Harpe Bioherbicide. In his current role, Chad is responsible for utilizing his vast experience to develop novel natural herbicides that support both organic and industrial agriculture. Prior to joining Harpe BioHerbicide, Chad was a research and development leader for herbicides at BASF.

Chad earned his doctoral degree in crop science and plant physiology from the University of Kentucky, and his master's degree in weed science and botany and bachelor's degree in biochemistry and molecular biology from Mississippi State University.

Chad was the recipient of a National Institutes of Health (NIH) fellowship for postdoctoral research and education at Emory University, where he focused his research on the pharmacology of cytochrome P450 enzyme system and toxicology. Chad is also the author of numerous abstracts and publications, and holds a number of patents in the areas of agriculture and pharmacology.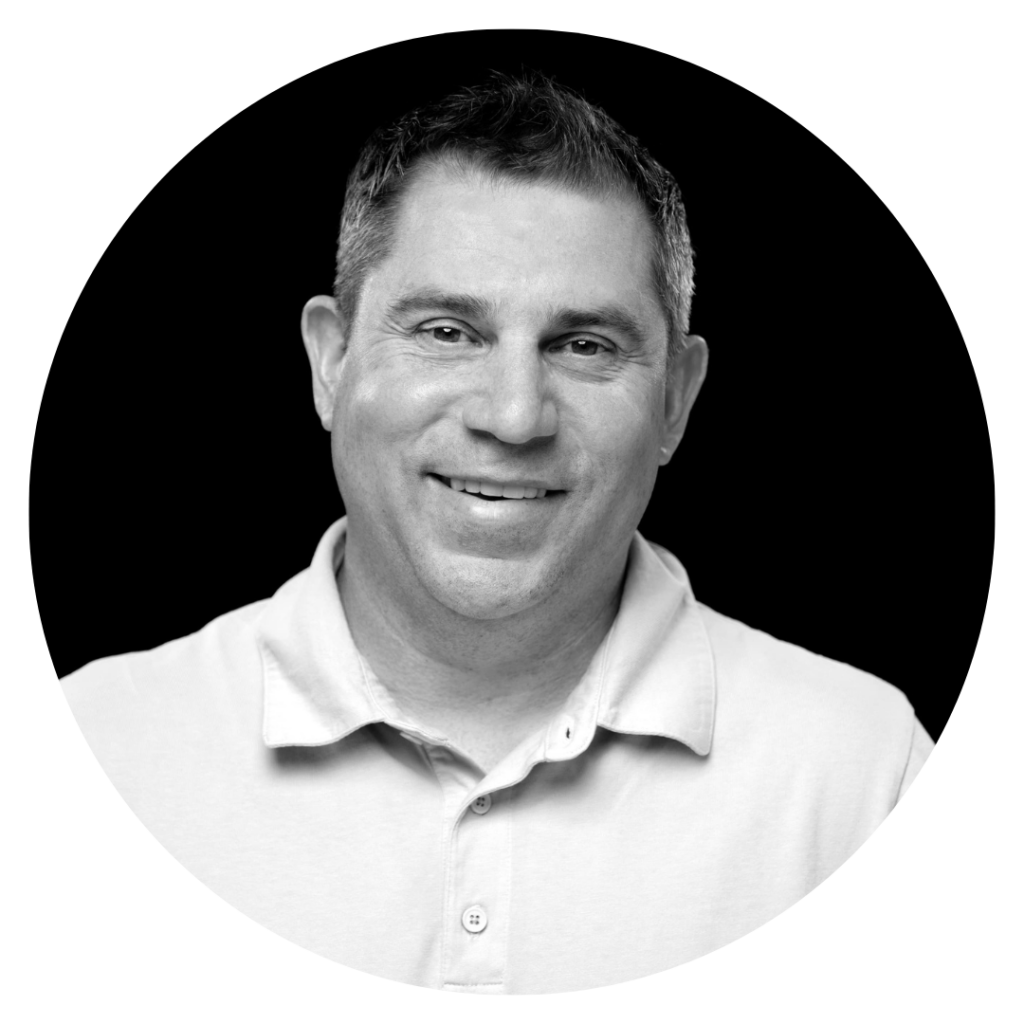 With more than 15 years of experience in the agricultural product development business arena, Daniel served in a range of senior commercial effectiveness, marketing, and industry relations roles for BASF. His expertise includes the development and implementation of internal and external global launch and branding strategies for new active ingredient molecules as well as establishing differentiated customer experience while advocating in behalf of farmers.

His executive management experience includes serving as Vice President and Partner in a privately-owned marketing company whereas part of the senior management team he helped shape company philosophy and led new business acquisition.

Born and raised in Brooklyn, NY, Daniel spent time supporting operations on his family's farm as a livestock producer in Modiin, Israel before returning to the United States to complete a Bachelor of the Arts degree (hon) in Marketing and Communications from Rutgers University – The State University of New Jersey.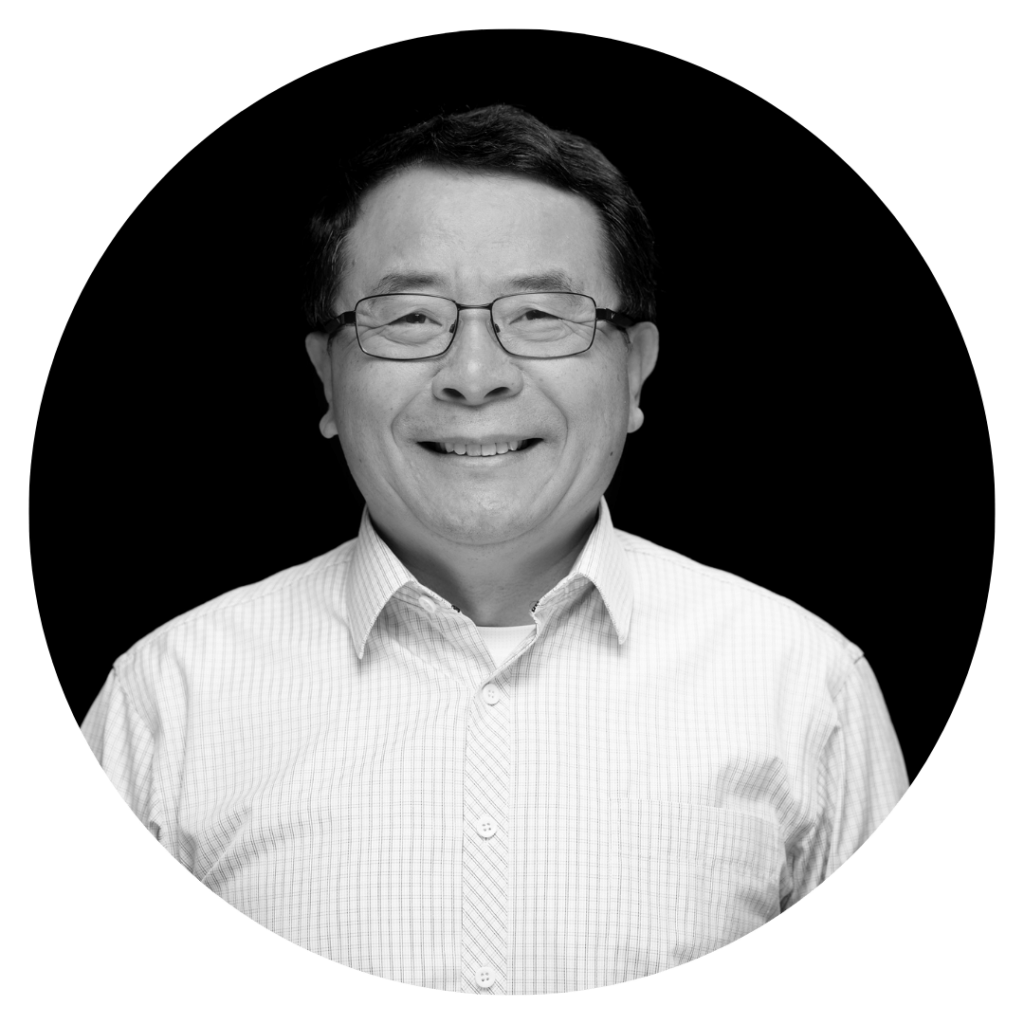 VICE PRESIDENT OF RESEARCH & DEVELOPMENT

Jiyi "G.E." Zhang, Ph.D., is responsible for researching, discovering, and developing Harpe Bioherbicide Solutions products for weed control. His leadership brings more than 30 years of experience in agricultural education, academic research, and research & development in the AgriTech industry.

Prior to joining Harpe, Jiyi held senior scientist positions while working in the trait research division of BASF and previously Bayer CropScience. With an expanding role for nearly a decade, he led plant bioassay development and trait evaluation in controlled environments, focusing on the assessment & development of multiple herbicide tolerance traits in major crops.

Earlier in his career, Jiyi worked in the Samuel Roberts Noble Foundation and USDA-ARS as a research scientist focusing on gene identification for abiotic stress tolerance, functional characterization, gene transfer and transformation, trait characterization, and trait development. He was a genetics and molecular biology professor and deputy department head of the Agricultural University of Hebei, China. In his academic career life, Jiyi has published one book chapter, two patents, and 32 peer-reviewed journal papers.

Jiyi holds a Ph.D. in plant genetics and breeding from the Chinese Academy of Agricultural Sciences, Beijing. Helping to secure humankind with enough healthy food is what drives his passion for agriculture.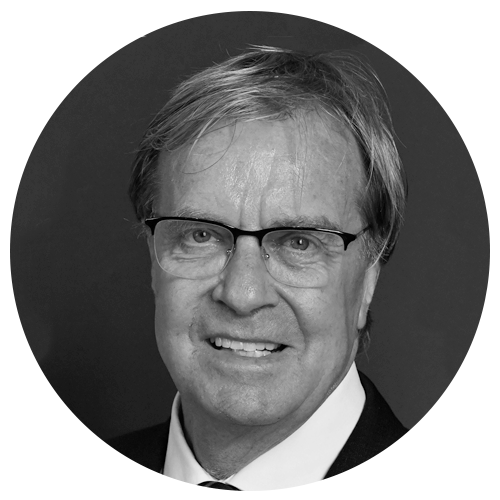 Ambassador Kip E. Tom served as the United States Ambassador to the United Nations Agencies for Food and Agriculture and the United States 2019- 2021 focused on Food Security, Policy and trade globally. Currently, Ambassador Tom is the Managing Member of Tom Farms LLC and President, CereServ Incorporated and Founder-Managing Member of GlobalAG LLC. In addition to being active in Agri-Business operation in Indiana for the past 46 years, Ambassador Tom has also served as a crop production consultant to various companies in Argentina, Brazil and Chile.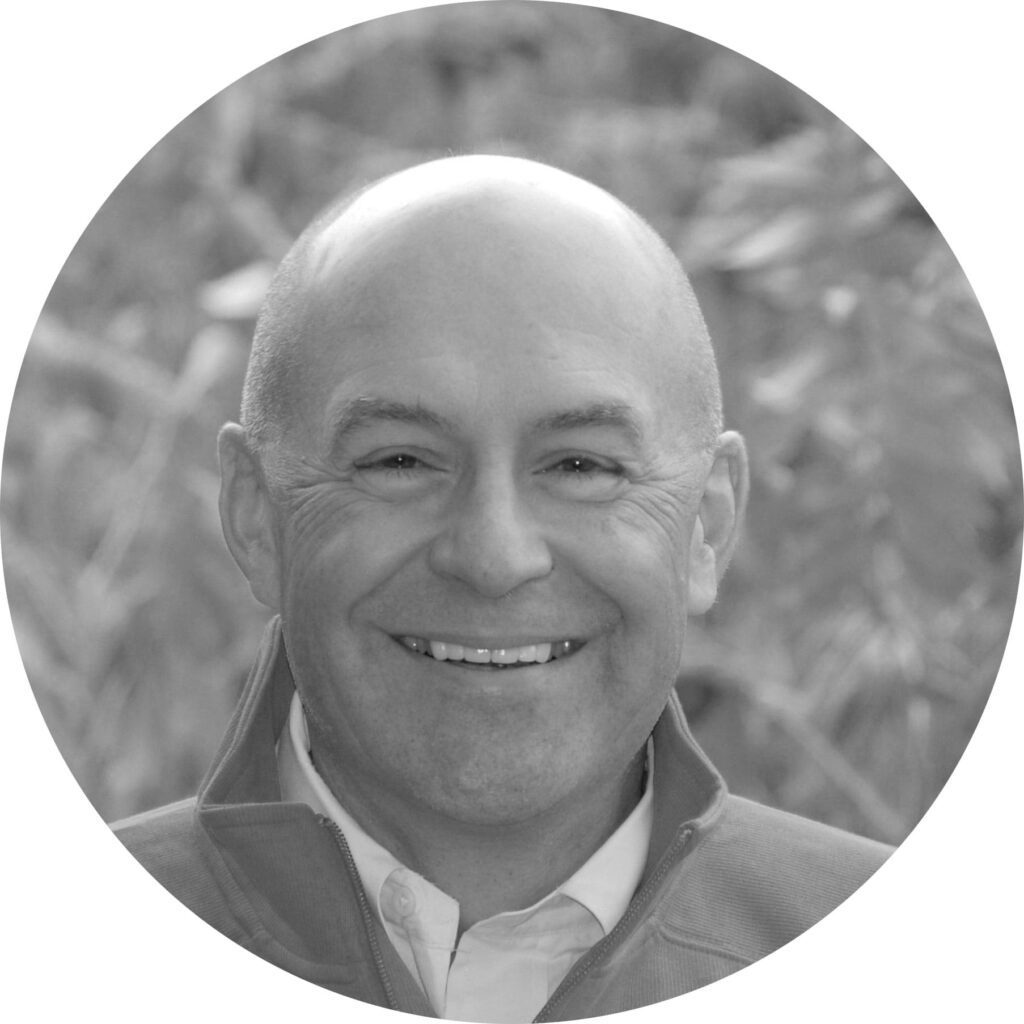 Dr. Robert (Robb) Fraley is the former Executive Vice President and Chief Technology Officer at Monsanto Company. He is widely recognized as a key contributor to the worldwide science and agriculture communities – most notably, for developing the first genetically modified crops (often referred to as GMOs) as a solution for farmers battling pests and weeds that threatened yields and food production. He grew up on a small farm near Hoopeston, IL and attended the University of Illinois, where he earned a PhD in Microbiology and Biochemistry. Throughout his career, Robb has authored more than 100 publications and patent applications relating to technical advances in agricultural sciences. Recognitions for his contributions include being a recipient of: The National Medal of Technology (1998), The Donald Danforth Plant Science Center Distinguished Service Award (2007), The World Food Prize (2013) and The of the Order of Lincoln (2020). Today, Robb resides with his wife, Laura, in St. Louis and in his newest role, he has become a leading voice for agriculture, passionately working to reset the public conversation about science. As he often says, "We can develop the greatest scientific innovations the world has ever seen, but if we can't find ways to communicate and engage more effectively, nothing else will matter." Dr. Fraley currently serves on several company boards including: Trace Genomics, AgroSpheres and Verdesian.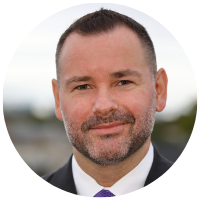 Rick Kjellberg helps companies define pathways to financial success enabled by the creation of high-functioning teams. Over the course of his 25-year career as an entrepreneur and senior executive, Rick has developed deep expertise with capital formation, financial modeling, and strategic implementation. His CFO experience spans a broad range of sectors—from wind and solar companies to subscription-based businesses (including SaaS) in insurance, retail, data analytics, and agriculture. He is passionate about technology and policy innovations to power a carbon-free energy future.

In prior roles, Rick oversaw the Financial Planning & Analysis team at NEXT, Samsung's venture arm. There, he provided financial strategy and budgetary alignment for NEXT as well as for startups within the portfolio. Before NEXT, Rick was promoted through a series of executive roles at Ogin Energy, a venture-backed wind energy equipment manufacturer. Prior to Ogin, Rick was a senior financial consultant at Chatham Financial, advising clients on their derivatives and debt management strategies. Rick began his career as an officer and instructor pilot in the US Air Force; he piloted Cabinet Secretaries, Members of Congress, and general officers and developed expertise in operations and training.

Rick is a Distinguished Graduate of the US Air Force Academy with a BS in Astronautical Engineering. He has an MSA in Information Resource Management from Central Michigan University, an MBA in Entrepreneurial Management from the Wharton School at the University of Pennsylvania, and an MPA from the Kennedy School at Harvard University.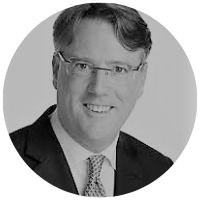 With 30 years of experience in the agribusiness sector, Aidan's skills cover the full range of executive and managerial challenges. He has direct experience of greenfield start-ups, high growth environments, turnaround issues, challenging economic environments, in a wide range of political and economic systems. Aidan's leadership experience ranging from strategy to operations to production, as well as developing sales programs and cohesive teams that deliver strong results.

As Chairman, Aidan leads Harpe BioHerbicide's Board of Directors and has been a strategic advisor for the company from the start. In addition to being the CEO of Cainthus, the Irish dairy technology startup, since January 2019, he is also the President of AgriTech Capital, a strategy and investment firm specializing in innovation and technology in the agribusiness sector launched in 2018. Prior to this, Aidan spent more than 25 years to Alltech, ultimately rising to become the company's Chief Innovation Officer. Aidan has worked in over 100 countries and speaks five languages. He has worked in political associations, with state and national governments in the US, China, Europe and Brazil, international organizations such as the European Union and the United Nations.

Aidan holds a Master's in International Marketing from the Smurfit School of Business, University College Dublin, Ireland and is the author of the strategic business planning book, '2-1-4-3, a Plan for Explosive Business Growth'.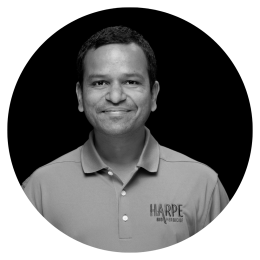 Project Leader and Research Scientist
Manish joined Harpe Bio in October 2022, and is responsible for bioherbicide research and development in the field, greenhouse and laboratory. With a focus on new formulation screening to control weeds, he oversees and conducts plant physiology and crop protection research. Activities include herbicide formulation assessment, spray application properties, evaluation of greenhouse screenings and supporting for global field trials. In this key role, Manish also co-leads Harpe Bio's resistant weed population screenings to evaluate, characterize and measure control of a full-range of target site and metabolic resistant grass and broadleaf biotypes.

A native of Punjab, India--a small town in northern India known as an agricultural industry hub--Manish graduated from Punjab Agricultural University in 2008 and came to the U.S. to pursue his master's degree and Ph.D. from North Carolina State University (NCSU). He earned his Ph.D. in crop science while working as a research assistant on the NCSU weed science team led by Dr. Wesley Everman.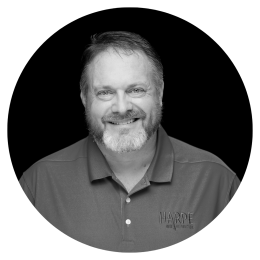 Research Scientist, Agronomy
As a research scientist who evaluates Harpe Bio's new formulations and their impact on plants, Randall brings vast experience from his work with leading agricultural companies. After earning a Bachelor of Science degree concentrating in agronomy with a minor in soils from North Carolina State University in 2007, Randall worked for Bayer Environmental Sciences as a plant health technician in Clayton, N.C. where he evaluated new chemistries for their efficacy and control of weeds, diseases and insects.

He also worked in Bayer's crop science division in Minnesota evaluating crop efficiency in wheat, corn and soybeans as well as testing small molecules and biologics added to crops. He was recognized several times for having high quality results with his trials. As a learning center agronomist for Monsanto in Illinois, Randall designed protocols and demonstrated to farmers proper nutrient management for cost-effective crop yields.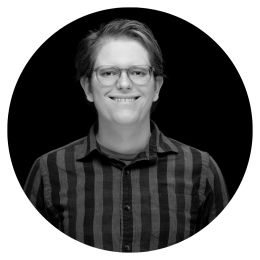 Graduate Student Research Intern
Dylan joined Harpe Bio in October 2022 and is responsible for biochemical and functional genomic research of Harpe products on crops and target weeds.

Originally from New York, they attended Brown University studying microbiology, immunology, and ecology & evolutionary biology while earning a bachelor's degree in biology in 2016. For their master's degree, Dylan worked in the area of synthetic biology at NASA Ames Research Center, Mountain View, Calif., developing bacterial systems for recycling electronic waste.

After earning a master's degree in biotechnology from Brown, Dylan embraced an interest in agricultural sciences at North Carolina State University and is currently pursuing a Ph.D. in the department of crop and soil sciences and conducts research at NSCU to access the effects of herbicides on soil microbiome in no-till soybean systems.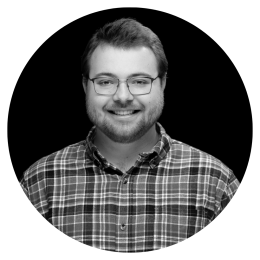 Manager, Business Operations and Marketing
In his current role, Jack collaborates with the leadership team to achieve the organization's goals through project management, market research and other marketing duties. He first joined Harpe Bio as a summer intern in 2020, assisting with website development, social media, market research, operations as well as prepping and collecting field trial data.

He earned an associate degree in agricultural business management from North Carolina State University (NCSU) Agricultural Institute and earned a bachelor's degree in psychology at NCSU. Jack grew up in Raleigh and traveled extensively throughout the world on mission trips; while also serving as chaplain and fundraising chair of Sigma Nu fraternity.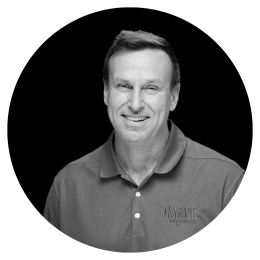 Manager, Greenhouse Operations
Responsible for managing and coordinating the daily operational activities of the Harpe Bio greenhouses. In his role, Joe supports the formulation research and herbicide screening efforts overseeing plant inventory, forecast demand to ensure available plant populations, knowledgeable about plant stages while maintaining breeding records. Joe also leads photography efforts capturing post application results and helps ensure operations are in line with environmental regulations.

Joe joined Harpe Bio in 2022 after a 30-year career as a high school humanities teacher and school administrator in North Carolina public schools. He maintains that plants are much more compliant than teenagers and never object to his singing. Originally from Nashville, Tenn., Joe earned a bachelor's degree in political science in 1988 from the University of Delaware and his masters in school administration in 2007.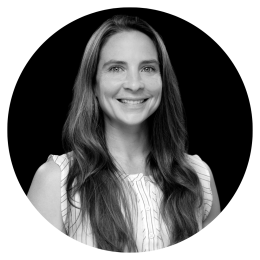 Agricultural Research Scientist and Senior Manager
Chelsea Maier is responsible for the herbicide screening research team at Harpe Bioherbicide Solutions, Inc. She brings over 14 years of experience managing large-scale climate change and agricultural research facilities along with their associated experiments to Harpe's team.

Her professional experience began in climate change research at Duke University's Free-Air CO2 Enrichment experiment. In 2011, she moved to Sydney, Australia to manage a drought manipulation facility at Western Sydney University (WSU) conducting research on native Australia trees. Following this position, Chelsea's research focus transitioned to high-tech glasshouse agriculture. She spent four years managing agricultural research projects and a high-tech glasshouse facility called The National Vegetable Protected Cropping Centre (NVPCC) at WSU, which was built to conduct research addressing the most pressing challenges in high-tech protected agriculture and to facilitate the training of future farmers.

Chelsea grew up in the southeast of the USA and gained a degree in Biochemistry from Warren Wilson College. After gaining several years of professional research experience in the USA and Australia, she achieved a Master of Research in Protected Cropping from WSU. Chelsea is also passionate about herpetology and has produced three books with the Australian Herpetological Society. She currently serves as a board member with the Hillsborough Arts Council helping to advance their grant acquisition success.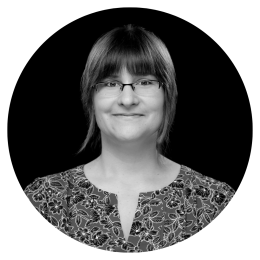 Scientist and Lab Manager
Hannah Reithinger is responsible for leading projects within the research and development lab at Harpe Bio. In her role, she studies the mode of action of products and their impact on plants. She provides expertise in experiment design, DOE, project management, and technical writing.

While working for the plant-based vaccine company Medicago, she gained 11 years of experience studying protein expression and performing process development for pharmaceutical manufacturing.

Hannah attended the University of Vermont where she completed her honors thesis and bachelor's degree in biology.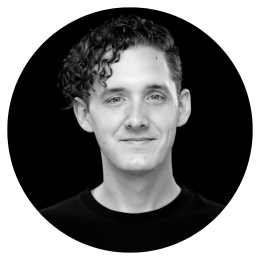 Senior Research Associate
Clint Blankenship is responsible for research and development focused on Soils and Pre-Emergent weed control. His professional experience began as the Head Grower for a Controlled Environment Growing operation, where he oversaw the production of high-quality transplants and leafy greens.

During his time as Head Grower, Clint was also responsible for conducting controlled environment experiments to improve transplant quality, leafy green yields and morphology.

He is a graduate of North Carolina State University, where he completed his B.S. in Horticulture Science in 2019, and discovered his passion for Sustainable Agriculture and Ag-Technology. Outside of work, Clint enjoys cheering on the Hurricanes and spending his time outdoors improving his garden and raising quails with his wife.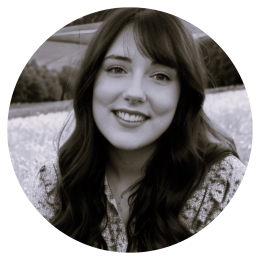 Morgan Miller is a Plant Biologist at Harpe Bio, responsible for conducting research in the greenhouse and laboratory environments, collaborating with both teams. Before her current role, she pursued an MSc degree with the Royal Botanic Garden Edinburgh and the University of Edinburgh, Scotland. During this time, she gained valuable experience and knowledge in the field.

Before her MSc, she pursued a BS in Plant Breeding and Biotechnology at NC State University, where she worked alongside esteemed professionals at the Translational Genomics and Bioengineering lab, as well as the Molecular Plant Systematics lab. These experiences shaped her interdisciplinary career, which has encompassed various facets of plant biology. In addition to academic pursuits, she has undertaken summer internships at nurseries and has served as a Biological Science Aid at the USDA-ARS in Washington, D.C., contributing to the U.S. National Arboretum.

Her primary interests lie in plant molecular genetics and conservation, and she is dedicated to expanding her laboratory experience by conducting research in sustainable agriculture for Harpe Bio. Through this work, she aspires to contribute to the advancement of plant science and its application to addressing pressing challenges in agriculture. Morgan Miller is a resident of the North Carolinian Sandhills.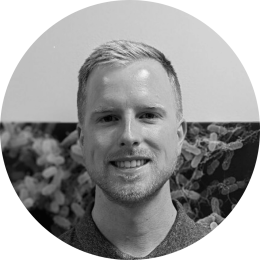 Senior Research Associate
Cody attended North Carolina State University where he worked as an undergraduate research laboratory assistant for the plant pathology department.

He graduated with a degree in plant biology in 2019 and began his career in agricultural research and development at BASF.

He was a member of the Plant Cultivation and Trait Characterization team as a Greenhouse Associate aiding in experiments and variety trials being conducted on a variety of crops including soybean, rice, cotton, and tobacco.

He started a position in 2022 with a startup company called Biomason, whose mission was to eliminate carbon emissions through sustainable biocementation processes, working in Microbial Strain Discovery facilitating cell banking workflows and eventually as a member of a government contracted strain engineering team.

He joined Harpe Bio as a senior research associate and contributes in both the greenhouse and laboratory spaces.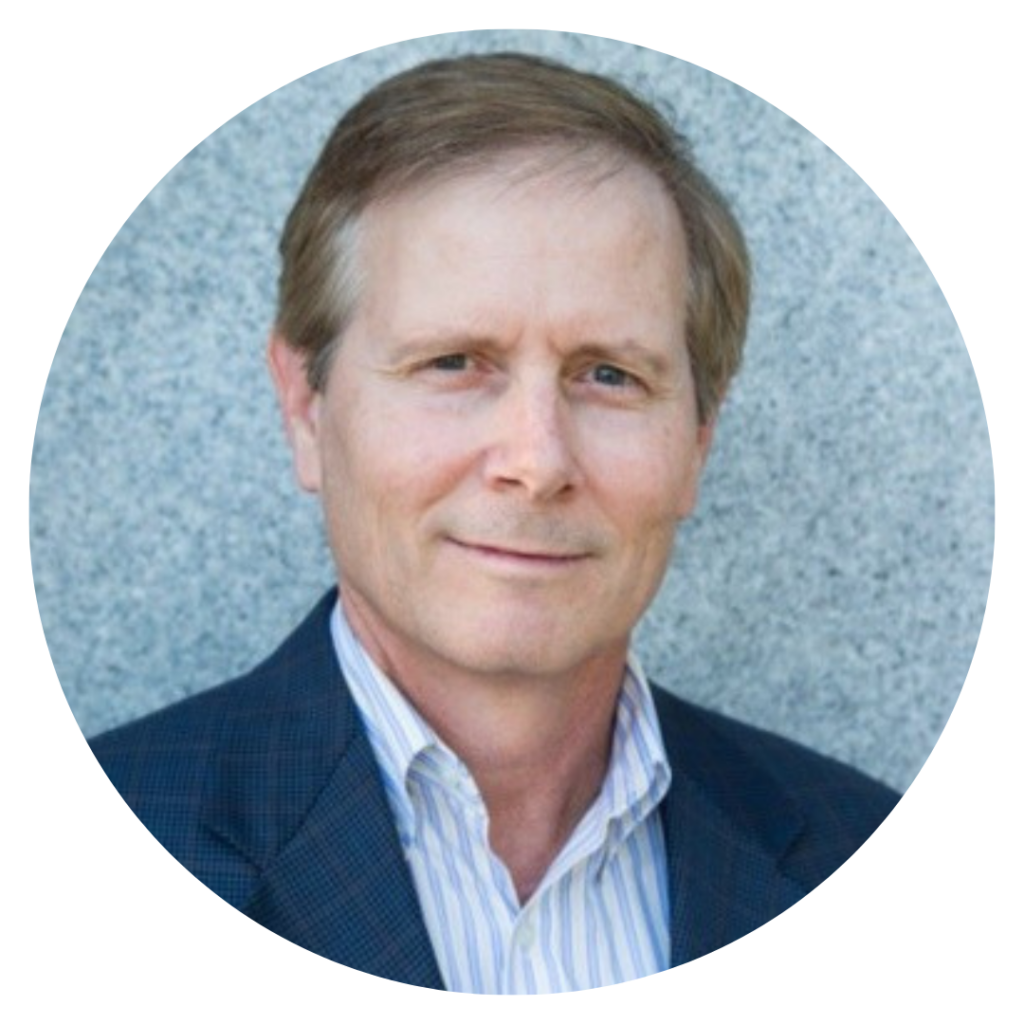 Senior Advisor – Supply Chain
Mike is an accomplished engineering, manufacturing and supply chain leader, having held senior positions with Union Carbide, Rhone-Poulenc, Aventis and Bayer CropScience over his 39-year career.

His experience spans across the U.S. and Europe in various engineering, technology, plant management, manufacturing director and supply chain roles. He has experience in multiple technology and business areas including agricultural chemicals and seeds, fine organic and specialty chemicals including aromas and fragrances, industrial intermediates, and animal nutrition.

Mike joins the Harpe team as Senior Advisor focused on global supply chain development and operational efficiencies. Mike is from the Washington, D.C. area and holds a Bachelor of Science in chemical engineering from the University of South Carolina.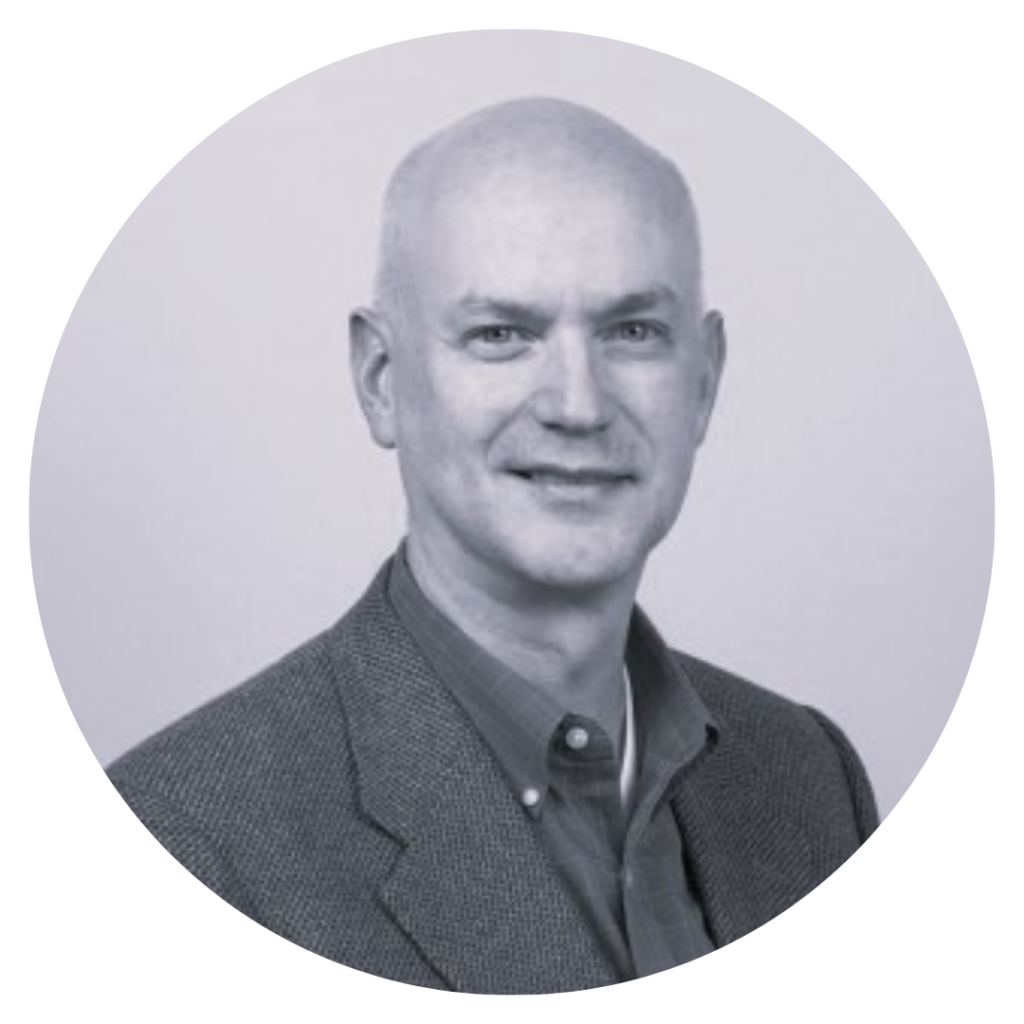 Senior Advisor – Market Research & Intelligence
David joins the Harpe team with more than 15 years of experience in the AgriBusiness Sector. He leads the agriculture-focused market research and intelligence efforts.

Most recently, David served on the global crop leadership team of Kynetec, the world leader in agriculture-focused market research, leading the crop subscription business in Asia-Pacific while residing in Sydney Australia. Prior to joining Kynetec,

David held several leadership positions in Business Intelligence and Commercial Excellence for Bayer CropScience in both North America and Singapore.

David brings with him a wealth of knowledge on global crop protection and seeds markets, and a passion for data-driven decision making. David holds a Bachelor of Art in International Business from Westmar University in LeMars Iowa.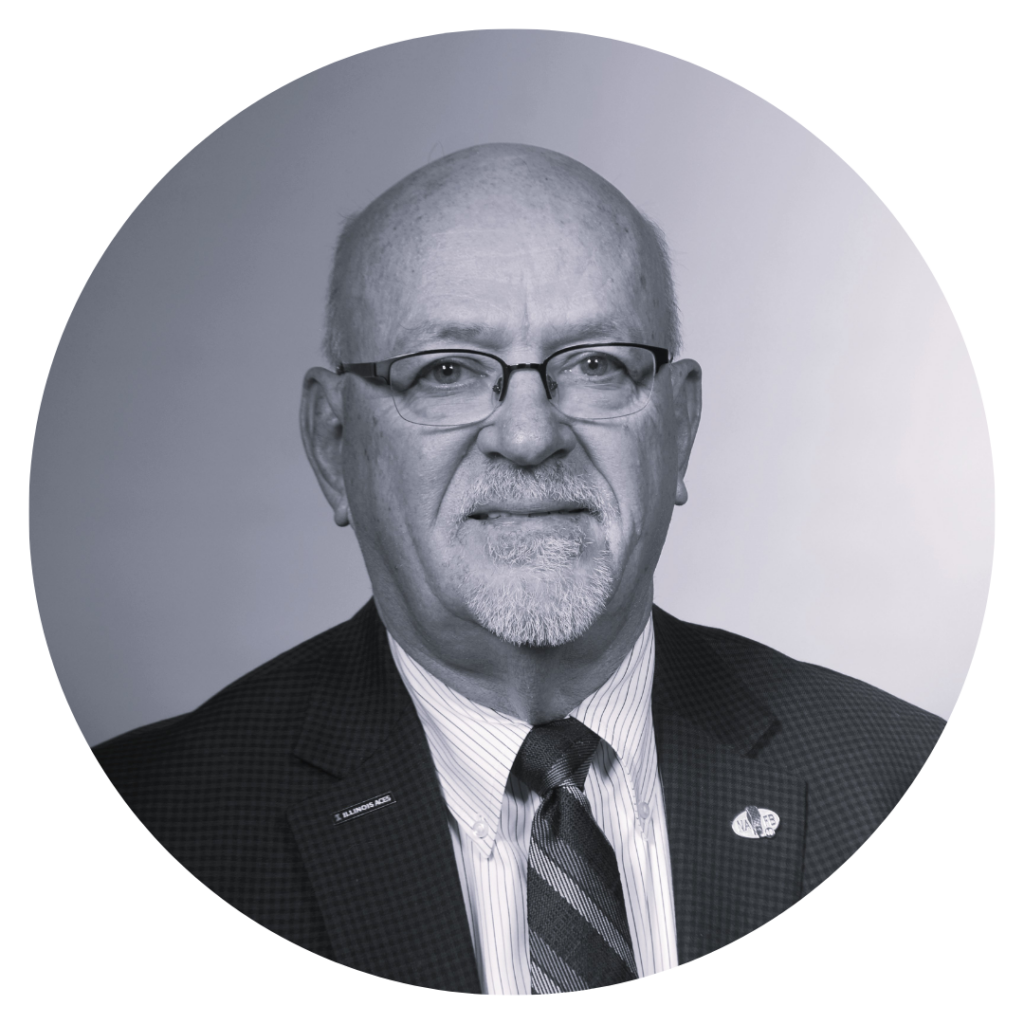 Senior Advisor – Marketing Communications & Branding
Lyle currently serves as marketing communications and branding senior advisor to Harpe BioHerbicide and is co-owner Agonic, LLC, a professional consulting group for strategic planning and communications. Retired from the agency he founded, Charleston│Orwig, Inc. he still serves as Industry Ambassador for C.O.nxt, the rebranded agency located in Hartland, Wisconsin. Lyle led the agency's crisis communications response work, helping companies respond quickly and responsibly to activist actions, recalls and other crisis situations.

Lyle is a passionate and respected spokesperson and ambassador to the agriculture and food industries. Lyle's service to the agriculture industry includes serving on the National FFA Foundation Board of Trustees and the Farm Journal Foundation Board, providing counsel for the Famers Feeding the World Initiative. In 2012 the Ag Relations Council and Agri-Marketing magazine named Lyle one of the first inductees into the ARC Public Relations Hall of Fame. In 2019 he was recognized by the Livestock Publications Council with their "Headliner" Award for lifetime meritorious service to the livestock industry.

Additionally, in 2019, Lyle was presented with the National FFA Award for his service as chair of the FFA Foundation Board. He has been previously recognized by many organizations in agriculture and communications. Past awards include "National Communicator of the Year" from the National Agri Marketing Association for his astute marketing of agricultural products and services. He has received the National Association of Farm Broadcasters' Dix Harper Meritorious Service Award, the group's highest recognition for a non- broadcaster. He has been recognized by his alma mater University of Illinois with the ACES Award of Merit.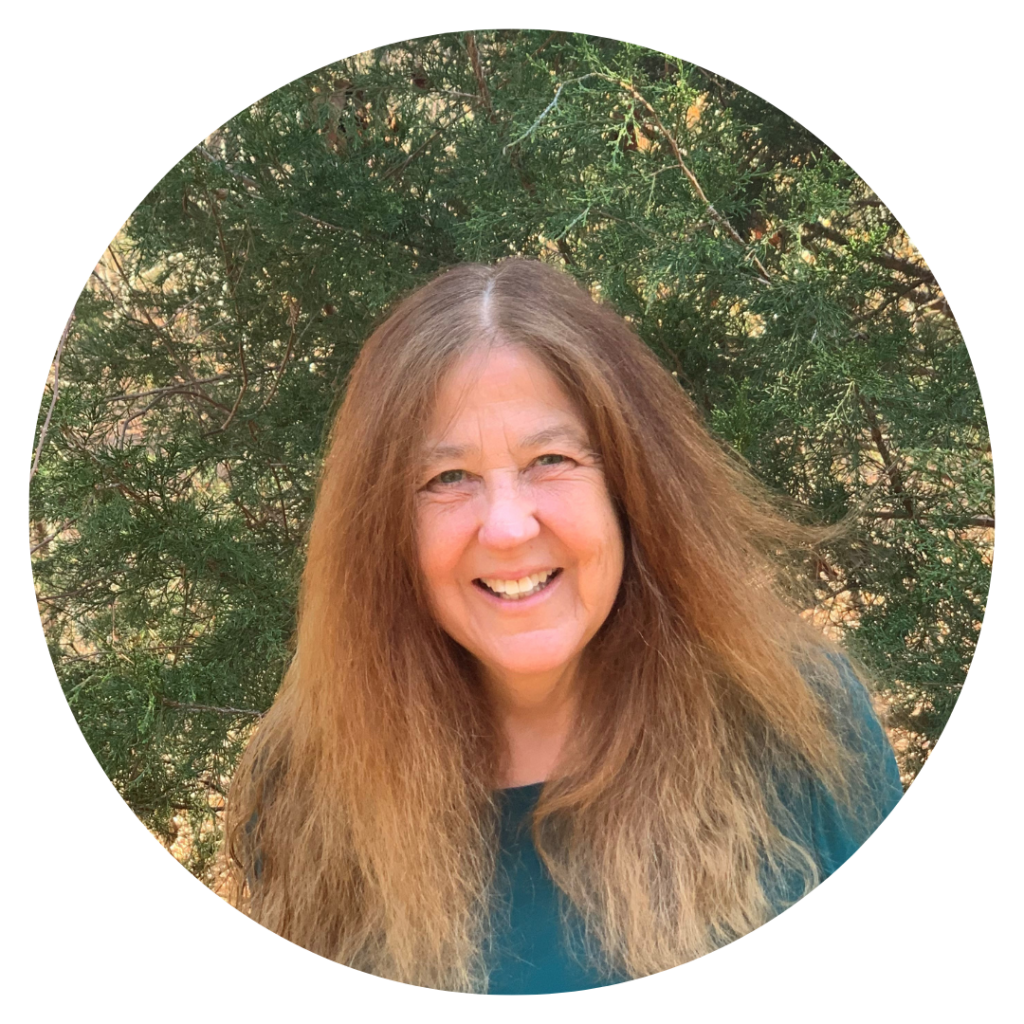 Senior Advisor - Regulatory
Janis has more than 30 years of experience in science, agriculture, conservation initiatives, and environmental and agricultural policy. She currently consults the Harpe team on agriculture policy and regulatory.

Retired from Syngenta as the Head of North America Regulatory and Stewardship for Crop Protection, Janis and her teams have been leaders and collaborators on a wide range of research, education, stewardship, and conservation initiatives with universities, grower, conservation and government groups, and other partners to improve regulatory science, agricultural practices, water quality, pollinator habitats, invasive species management, and endangered species protection.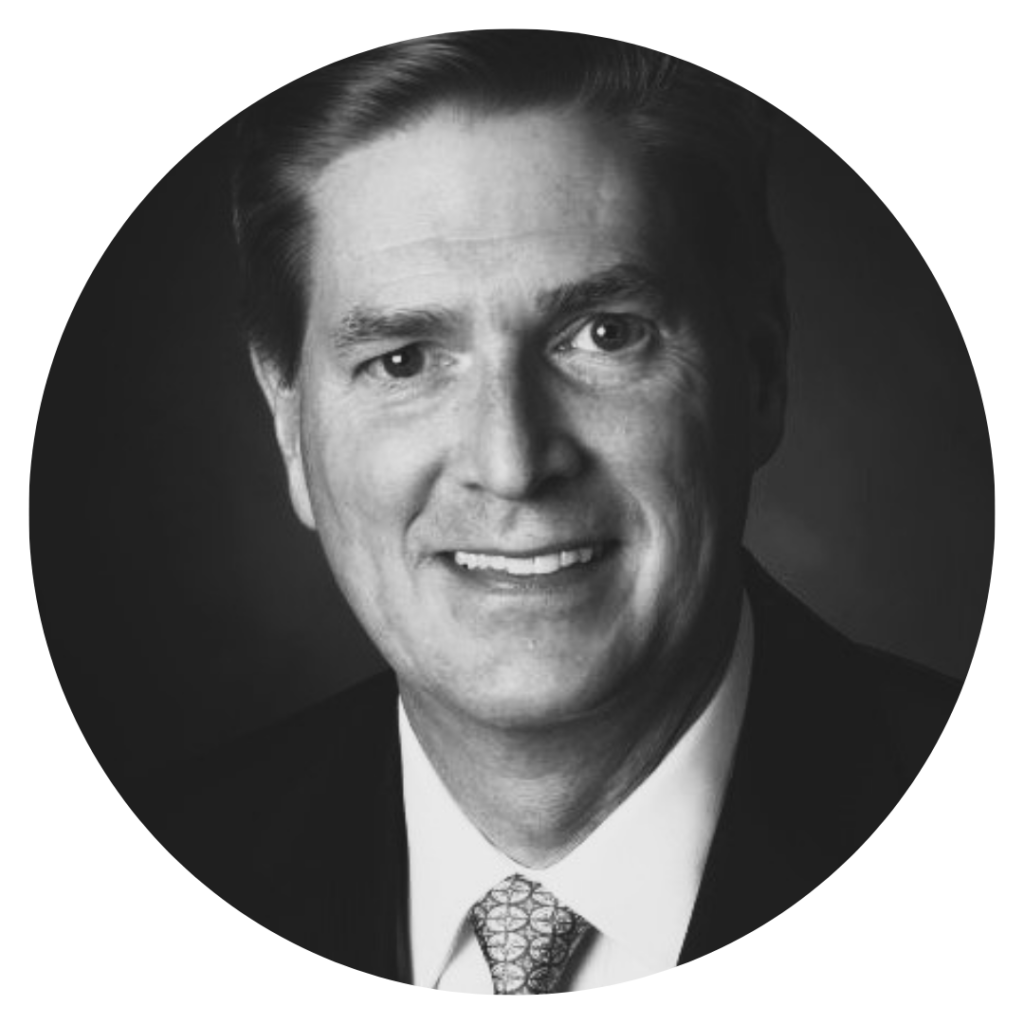 Senior Advisor - Strategic Growth
Miles C. ("Mick") Huffstutler III is a strategic and financial leader with a proven ability to drive growth and build companies in domestic and international markets. He brings more than 25 years of experience in finance, strategy, mergers & acquisitions, corporate development, and international business working with Fortune 500 corporations, private firms, and startups.

As an investment banker and later as a corporate development executive, he gained firsthand experience in a wide range of transactions for buyers and sellers across multiple industries (over $15 billion of value). Mick earned his Master of Business Administration from The Wharton School at the University of Pennsylvania, and his Bachelor of Science in Business with distinction from the University of Minnesota.

He serves as a judge and mentor for the Penn Wharton Startup Challenge and as Executive-In-Residence with North Carolina State University's Technology Entrepreneurship and Commercialization Program.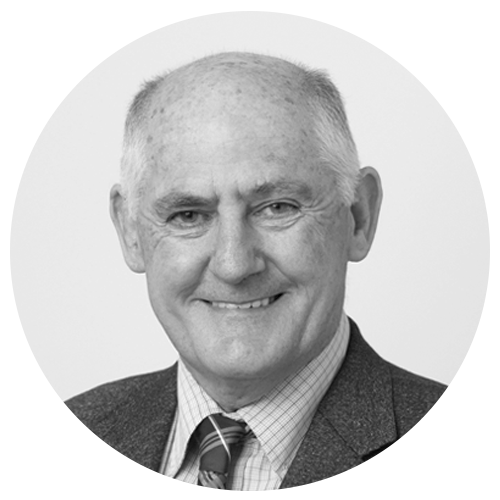 Professor Stephen Powles is one of the world's most highly cited plant scientists. His expertise ranges from the fundamental science on the evolution and molecular basis of herbicide resistance, through to applied agronomic research and management.

Professor Powles has strongly influenced Australian and international thinking on sustainable herbicide usage by reducing herbicide reliance and increasing diversity in agro-ecosystems. He is a Fellow of the Australian Academy of Science and the Australian Academy of Technological Science & Engineering, and received the Australian Centenary Medal for his service to plant production.

In 2017 Professor Powles became the first Australian to win the American Chemical Society International Award for Research in Agrochemicals. The award is given to a scientist who has made outstanding contributions to the field of agrochemicals at the international level, with their vision and sustained contribution having opened new horizons for investigators in their field and beyond.

As a former director of the Australian Herbicide Resistance Initiative at UWA's School of Agriculture and Environment, Professor Powles was recognised for his long-standing research contribution to identifying the role of cytochrome P450 enzymes in endowing herbicide resistance in plants.

While fighting the war against resistant weeds, Professor Powles has supervised 30 PhD students. Professor Powles and his team have more than 250 research papers published on herbicide resistance.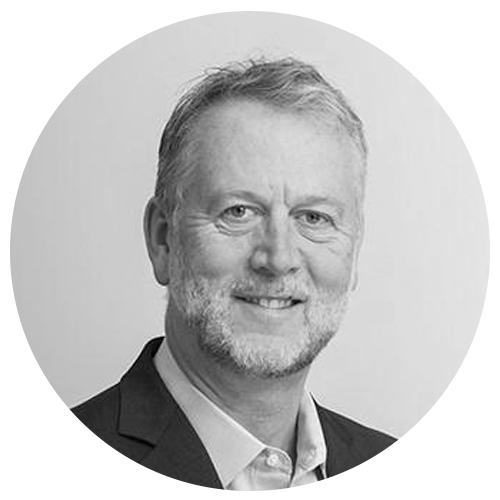 With more than 30 years of experience in the agricultural sector, Adrian Percy is an advocate of the need for and benefits of modern agriculture. He is a strong proponent of the development and adoption of new agricultural and food technologies that support global food security while conserving the environment and supporting rural community development.

Adrian is the inaugural Executive Director of the NC Plant Sciences Initiative at North Carolina State University. The NC PSI aims to exploit inter-disciplinary science and technology through public private partnerships to advance the plant sciences to the benefit of growers, consumers, and other food chain stakeholders. In addition, he is a faculty member in the Department of Plant and Microbial Biology in the College of Agriculture and Life Sciences at NC State University.

Before joining NC State, Adrian served as the Chief Technology Officer of UPL Ltd a major crop protection company that is a leader in global food systems. Prior to that, he was the Head of Research and Development for the Crop Science division of Bayer and part of their executive committee. In that role, he had responsibility for internal and open innovation activities in the areas of crop protection chemistry and biologicals, as well as seeds and traits.

Born and raised in the United Kingdom, Adrian earned a bachelor's degree in pharmacology at the University of Liverpool, as well as a master's degree in toxicology and a doctorate in biochemistry at the University of Birmingham.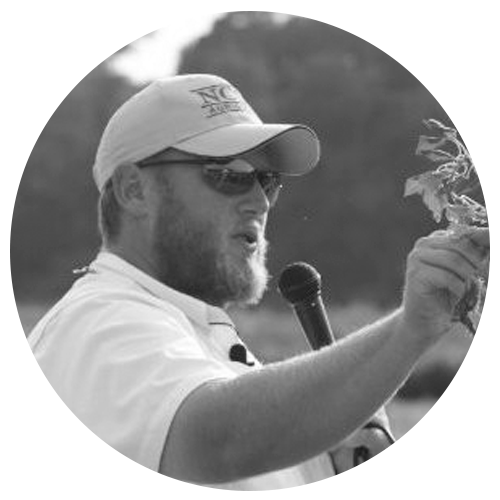 Wesley Everman is an Associate Professor and Extension Weed Specialist at North Carolina State University working in corn, soybean, and small grains weed control. He leads field, greenhouse, and laboratory research on weed biology, physiology, and control. Wesley has expertise in conducting research trials under GLP, analyzing data, and summarizing/publishing results and has presented research results extensively at regional, national, and international conferences.

Wesley attended Purdue University where he received his BS in Agronomic Business and Marketing in 2000 and MS degree in Weed Science in 2002. He then attended North Carolina State University where he received his PhD in Weed Science in 2008. In 2008, Dr. Everman became an Assistant Professor and Extension Weed Specialist at Michigan State University responsible for research and extension projects for weed management in corn, forages, potatoes, and bio-energy crops.

In 2011, he moved to his current position at North Carolina State. His research interests include resistance management, competition between crops and weeds, herbicide physiology, and sustainable weed management programs.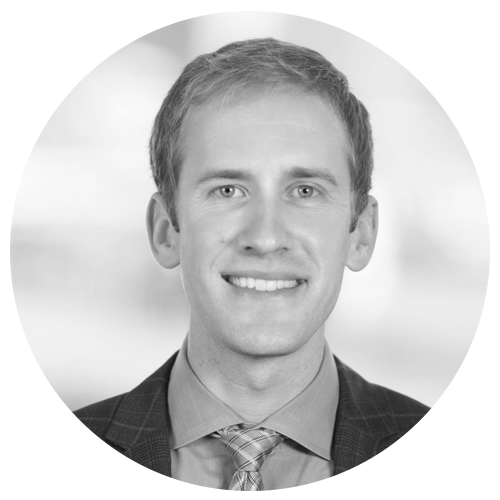 Blake L. Stevens is a Vice President on the Science & Technology team at Alexandria Real Estate Equities and Alexandria Venture Investments and the Head of Alexandria LaunchLabs – AgTech the premier startup platform accelerating the growth of early-stage agtech companies. Dr. Stevens leads AgriFoodTech venture investment activities for the Alexandria Venture Investments portfolio, which encompasses innovative companies in the fields of regenerative agriculture, indoor ag, animal health, automation, genetics, and crop inputs. In the Research Triangle Region, Dr. Stevens leads the human health life science venture program and collaborates on strategic real estate projects. As the head of Alexandria LaunchLabs - AgTech, he works closely with LaunchLabs' members on financing strategies and other company-building activities.

Dr. Stevens began his investing career at Harris & Harris Group, an early-stage venture fund focused, at the time, on life science and agtech investing. While at Harris & Harris Group he sat on the board of directors of several growing startups and served as interim COO at TARA Biosystems, Inc. Prior to joining Harris & Harris Group, Dr. Stevens was the 7th employee at HZO, Inc. where he led its R&D, commercialization, intellectual property and technical business development efforts.

He earned degrees in Materials Science and Engineering from Cornell University (BSc) and Northwestern University (PhD) and a Certificate in Management for Scientists and Engineers from the Kellogg Business School.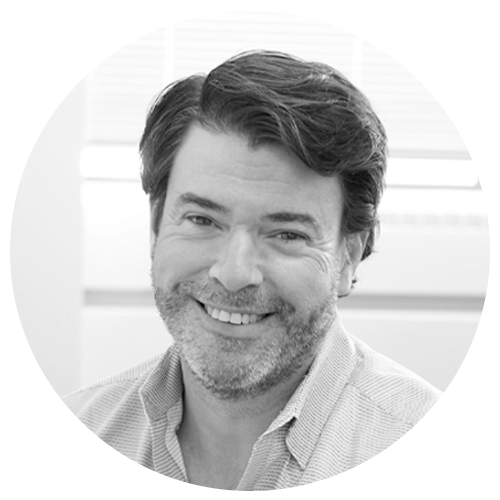 Craig joined iSelect Fund as Vice President in charge of ventures in March 2016. Prior to joining iSelect, Craig worked as Vice President of Marcone from January 2013 until August 2015. Prior to joining Marcone Craig was a principal at Clayton Capital Partners, an investment banking firm located in St. Louis, Missouri. He worked at Clayton Capital Partners for more than nine years focusing on analyzing and structuring both buy and sell side transactions for a variety of middle market and growth companies. His practice focused on the enterprise technologies, life sciences and energy industries.

Prior to working in the investment banking field, Craig operated his own consulting firm advising early-stage companies and corporate venture groups, with Boeing Venture and Ameren Energy Fuel and Services as his two largest customers. Craig worked in a variety of marketing positions at Anheuser Busch and Aurora Foods, where he served as Director of Marketing.

Craig received his MBA and BS from the University of Virginia.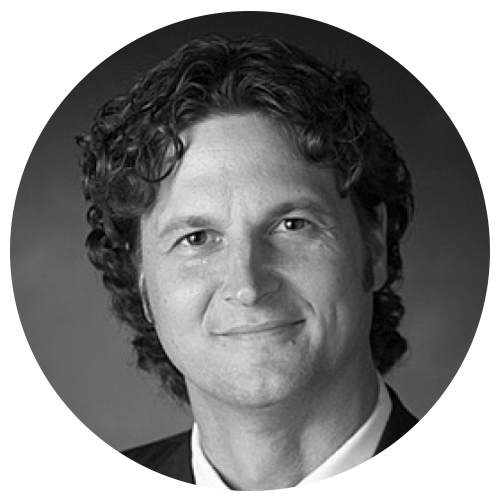 David has seventeen years of professional experience in providing business and financial consulting services. His background includes mergers and acquisitions, capital advisory services, initial public offerings and secondary offerings of debt and equity, private debt and equity transactions, restructuring, corporate development, business strategy, financial audits and internal financial controls evaluation.

Prior to forming Dunning Capital, David operated a financial consulting practice from 2000 to 2002. From 1995 to 2000, he worked in the Corporate Finance and the Entrepreneurial Services Groups of Ernst & Young LLC in Raleigh, NC. From 1992 to 1995, he held positions with Price Waterhouse, LLP and Concours, Inc., both located in Milwaukee, WI.

In 2006, David was recognized as one of the 40 most influential young business professionals in the Triangle market. David holds a BBA in Finance and Accounting from Wisconsin State University at Oshkosh. He is a member of the Turnaround Management Association, Association for Corporate Growth, American Institute of Certified Public Accountants, and the NC Association of CPA's.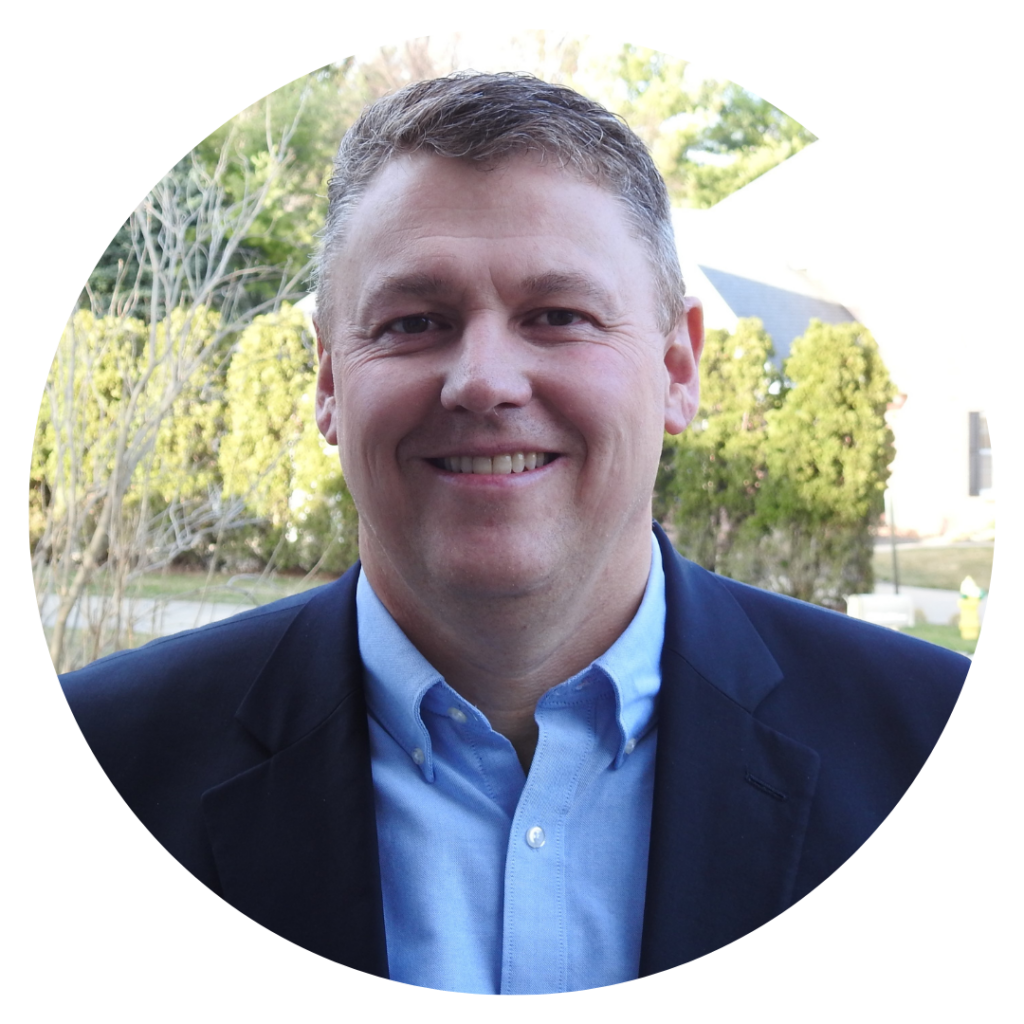 A.J. Todd is the VP, Commercial Development for ADM Mint. He oversees the global mint platform working with our global teams to grow ADM Mint.

Prior to this role, Todd worked as the Director of Global Procurement for ADM Mint. He directed all of the procurement working closely with US growers and Global suppliers.

Todd currently serves as the Vice Chairman of the MIRC (Mint Industry Research Council) and is Vice-President of the Monroe-Brown Foundation Board. He holds a bachelor's degree and his MBA from the University of Michigan.