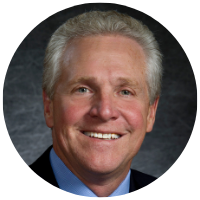 Bill is an accomplished executive with a strong background in all commercialization phases of agricultural technology companies. He joined Harpe BioHerbicide in 2020 following his retirement in 2018 from the Noble Research Institute, LLC, and the Samuel Roberts Noble Foundation, after leading both organizations for the previous seven years. Prior to his roles at the Noble Research Institute and Noble Foundation, Bill spent 18 years with the Bayer Group, with roles starting in animal health marketing, rising to become the North American president and CEO of Bayer CropScience LP in 2006, a position he held through 2011.

Bill serves on the boards of many prestigious companies in the agritech space, including Wilbur-Ellis, the Soil Health Institute, Trace Genomics, Inc., and Anuvia Plant Nutrients. He also serves as an industry advisor to the board of MicroGen BioTech. Bill has previously served as a board member and chairman of the executive committee for CropLife America, a board member for Passage Home, a Raleigh, North Carolina-based nonprofit organization, the National Wild Turkey Federation and Mercy Hospital of Ardmore, OK, Farm Foundation and a steering committee member for the North Carolina Agriculture Biotechnology Center.

Bill received his Bachelor of Science degree in agricultural economics from the University of Missouri in 1980 and proceeded to gain experience in the industry through agriculture retail, agricultural lending and animal health.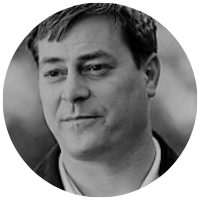 Chad Brommer, PhD, an award-winning and well-published scientist, is the Chief Technology Officer at Harpe Bioherbicide. In his current role, Chad is responsible for utilizing his vast experience to develop novel natural herbicides that support both organic and industrial agriculture. Prior to joining Harpe BioHerbicide, Chad was a research and development leader for herbicides at BASF.

Chad earned his doctoral degree in crop science and plant physiology from the University of Kentucky, and his master's degree in weed science and botany and bachelor's degree in biochemistry and molecular biology from Mississippi State University.

Chad was the recipient of a National Institutes of Health (NIH) fellowship for postdoctoral research and education at Emory University, where he focused his research on the pharmacology of cytochrome P450 enzyme system and toxicology. Chad is also the author of numerous abstracts and publications, and holds a number of patents in the areas of agriculture and pharmacology.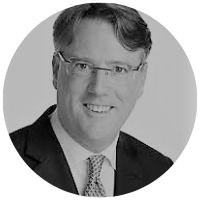 With 30 years of experience in the agribusiness sector, Aidan's skills cover the full range of executive and managerial challenges. He has direct experience of greenfield start-ups, high growth environments, turnaround issues, challenging economic environments, in a wide range of political and economic systems. Aidan's leadership experience ranging from strategy to operations to production, as well as developing sales programs and cohesive teams that deliver strong results.

As Chairman, Aidan leads Harpe BioHerbicide's Board of Directors and has been a strategic advisor for the company from the start. In addition to being the CEO of Cainthus, the Irish dairy technology startup, since January 2019, he is also the President of AgriTech Capital, a strategy and investment firm specializing in innovation and technology in the agribusiness sector launched in 2018. Prior to this, Aidan spent more than 25 years to Alltech, ultimately rising to become the company's Chief Innovation Officer. Aidan has worked in over 100 countries and speaks five languages. He has worked in political associations, with state and national governments in the US, China, Europe and Brazil, international organizations such as the European Union and the United Nations.

Aidan holds a Master's in International Marketing from the Smurfit School of Business, University College Dublin, Ireland and is the author of the strategic business planning book, '2-1-4-3, a Plan for Explosive Business Growth'.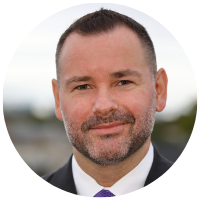 Rick Kjellberg helps companies define pathways to financial success enabled by the creation of high-functioning teams. Over the course of his 25-year career as an entrepreneur and senior executive, Rick has developed deep expertise with capital formation, financial modeling, and strategic implementation. His CFO experience spans a broad range of sectors—from wind and solar companies to subscription-based businesses (including SaaS) in insurance, retail, data analytics, and agriculture. He is passionate about technology and policy innovations to power a carbon-free energy future.

In prior roles, Rick oversaw the Financial Planning & Analysis team at NEXT, Samsung's venture arm. There, he provided financial strategy and budgetary alignment for NEXT as well as for startups within the portfolio. Before NEXT, Rick was promoted through a series of executive roles at Ogin Energy, a venture-backed wind energy equipment manufacturer. Prior to Ogin, Rick was a senior financial consultant at Chatham Financial, advising clients on their derivatives and debt management strategies. Rick began his career as an officer and instructor pilot in the US Air Force; he piloted Cabinet Secretaries, Members of Congress, and general officers and developed expertise in operations and training.

Rick is a Distinguished Graduate of the US Air Force Academy with a BS in Astronautical Engineering. He has an MSA in Information Resource Management from Central Michigan University, an MBA in Entrepreneurial Management from the Wharton School at the University of Pennsylvania, and an MPA from the Kennedy School at Harvard University.